So now to part 2 – the Love series by @gapingvoid.  Check out Part 1 on Entrepreneurs.   In this post, I'm linking to some of Hugh MacLeod's daily newsletter cartoons that highlight my favorite of his Valentine's 2010 love series.  These particular cartoons touched me.  He has a way of taking words and using color, lines, space, and feeling in a unique way.  Please click on the image to go check out how to buy a print.
I liked the first one because it made me think of term sheets and love at the same time.  As an entrepreneur, when you raise money, you are presented with a term sheet (or create one yourself) and you negotiate terms until you come to an agreement with the person giving you money.  This cartoon to me represented yearning with a clear stated desire of wanting to be with someone while being vulnerable and trusting enough to let them name their terms.
The second one rings true to me because you know when you meet someone who is passionate about what they are doing or the story they are telling, you feel the love.  The stories and the people who you tend to remember most exude passion and love.  All great stories and works of art have love involved. What would the human condition be without love?
As for the last one, I just thought it was very cute and reminded me of being young, shy and having a school girl crush on someone.  As a little kid, I was naturally outgoing but was shy as a pre-teen and teenager, but I have always deep down been a very passionate person.  I never felt like I could express my passion legitimately through my writing and singing when I was younger for a variety of 'life logistics,' support, and inspiration reasons. But now I'm discovering that not feeling safe to express it, pretending to be someone you are not, or going through the motions for so long leaves one empty and longing for more.  I became less shy externally as I got older, but that shy girl is still in there and she's working on being brave about love!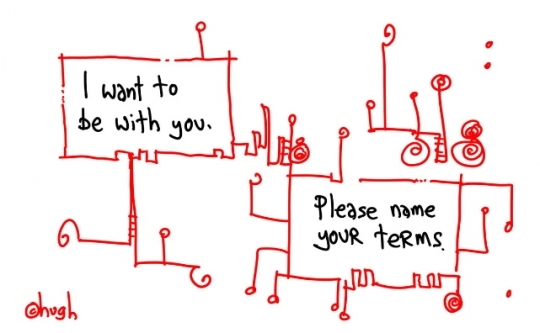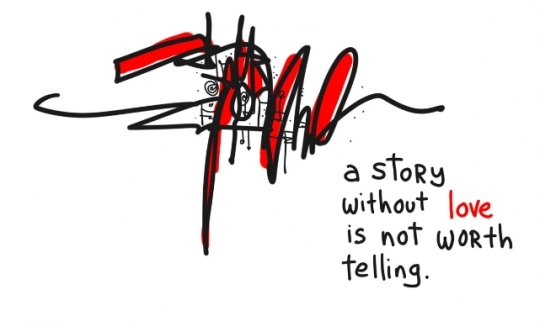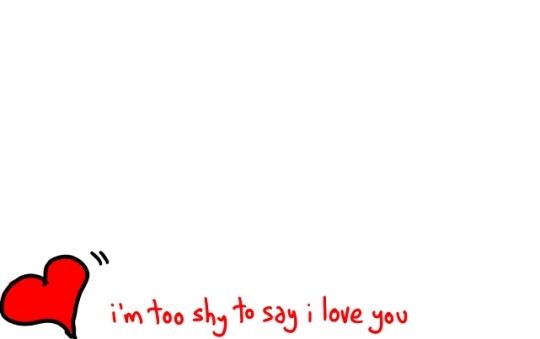 Author:
Aruni
|
Filed under:
entrepreneur
,
entrepreneurship
,
Just For Fun
|
Tags:
entreprenuer
,
gapingvoid
,
love cartoons
|
2 Comments »
---