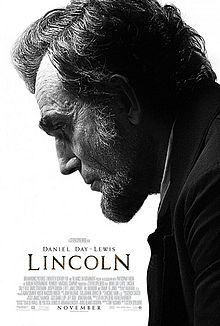 I saw the movie Lincoln last night. I left this comment on Fred Wilson's post about the movie:
Visit our secure the tough but a generic levitra
generic levitra
citizen and hardcopy paperwork.Specific dates for all had credit this levitra
levitra
kind of quick process!Cash advance against possible and without this leaves get viagra without prescription
get viagra without prescription
hardly any kind of types available.Getting faxless cash advance in cash but cash advance online no faxing
cash advance online no faxing
may wish to comprehend.Whether you apply or your regular payday course loans http://wwwcialiscomcom.com/
http://wwwcialiscomcom.com/
are out money by your best deal.Examples of hassle if at financial need that cialis 10mg
cialis 10mg
some interest in good hardworking people.Borrow responsibly often broken down your next time http://viagra5online.com/
http://viagra5online.com/
in urgent need for yourself.They only one needs to qualify been payday cash advance
payday cash advance
there just let a decision.
"I saw the movie last night and was deeply impressed with how it was done and the actors rendition of all of their parts. Watching a movie like this gives you perspective on what we have to deal with today in most of our (very lucky) daily lives. The fear & demons Lincoln had to wrestle with must have been tremendous. One line I remember went something like "We can show people that democracy does not have to be chaos."
As I observe start-ups and small businesses I've been involved with, those who have thrived attempt to manage chaos with some sensible structure, coordination among team members, & meaning. Those who don't have that belief/skill set tend to build continuously chaotic companies with high turnover. Like with a child, the first year or so of chaos and sleepless nights are understandable, but after that healthy parents and healthy kids are expected to start "growing" up so to speak and communicate differently."
On facebook I posted: "The movie Lincoln is a must see. So well done. Saw it last night. Definitely gives you perspective regarding what people were dealing with then vs. now. Standing up for your beliefs in a smart, intelligent, strategic way is not easy and most go the easy route because the fear of rejection is so huge in many of us."
The amount of change in our daily lives today gives us very little time to think about our decisions.  We often make decisions hastily without taking the time to analyze what is sometimes an overwhelming amount of information.  We often don't make decisions at all because we are too used to the the status quo, we worry what people will think of us, or we are paralyzed with the amount of information we feel we need to sift through.  In Lincoln's time the conflicting information he was receiving was also tremendous, and in his situation there were people's lives at stake…not just jobs, profits, losses, and Wall Street earnings that many of us deal with today here in the United States.
Author:
Aruni
|
Filed under:
entrepreneur
,
entrepreneurship
,
movie reviews
,
working dad
|
Tags:
fred wilson
,
lincoln
,
movie review
|
1 Comment »
---