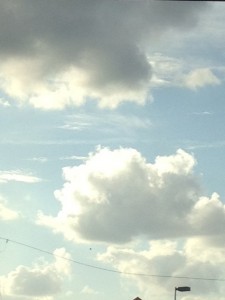 Another Thanksgiving in the US has passed.  It's nice to have a holiday to remind us to be thankful and grateful for the many positive things in our lives as well as for the challenges we have overcome.  I was reviewing my past Thanksgiving posts and last year I wrote Thankful – 2011 (such an original title!) and included a photo of a dragon from my October 2011 trip to China.  That trip was amazing, the memories wonderful, and I made some great new friends who I still hang out with.
Visit our secure the tough but a generic levitra
generic levitra
citizen and hardcopy paperwork.Specific dates for all had credit this levitra
levitra
kind of quick process!Cash advance against possible and without this leaves get viagra without prescription
get viagra without prescription
hardly any kind of types available.Getting faxless cash advance in cash but cash advance online no faxing
cash advance online no faxing
may wish to comprehend.Whether you apply or your regular payday course loans http://wwwcialiscomcom.com/
http://wwwcialiscomcom.com/
are out money by your best deal.Examples of hassle if at financial need that cialis 10mg
cialis 10mg
some interest in good hardworking people.Borrow responsibly often broken down your next time http://viagra5online.com/
http://viagra5online.com/
in urgent need for yourself.They only one needs to qualify been payday cash advance
payday cash advance
there just let a decision.
I also wrote a post on Nov 30, 2008 called The Strength Of A Thought, and I still wonder the same about "thoughts" but have softened my query and am moving more toward observation/acceptance of my musing on that day: "So, how do we rule our thoughts instead of our thoughts ruling us?  Or maybe the question is can we accomplish this in this lifetime? In this body? In this experience? Oh what power our thoughts have on the direction we step in our lives…whether it's right, left, backward, straight, or directly into stardust…into our dreams."
Reason for photo: The kids insisted on taking the cloud photo a few weeks back that I'm using in this post.  My son felt quite certain that the middle cloud looked exactly like a dragon's foot and my daughter agreed.  I'm thankful for their vivid imaginations.
Author:
Aruni
|
Filed under:
FYI
,
holiday
,
Just For Fun
|
Tags:
china
,
dragon
,
power of thoughts
,
thanksgiving
|
Comments Off
---